The owner of Welborn Social Media and the founder of The Tutoring Solution.My goal is to help business owners share the passion they have for their business with as many potential customers as possible.By helping passionate people achieve their dreams I am helping to create a society of passionate leaders that will help inspire others to make their dreams a reality.
Latest posts by Zeb Welborn (see all)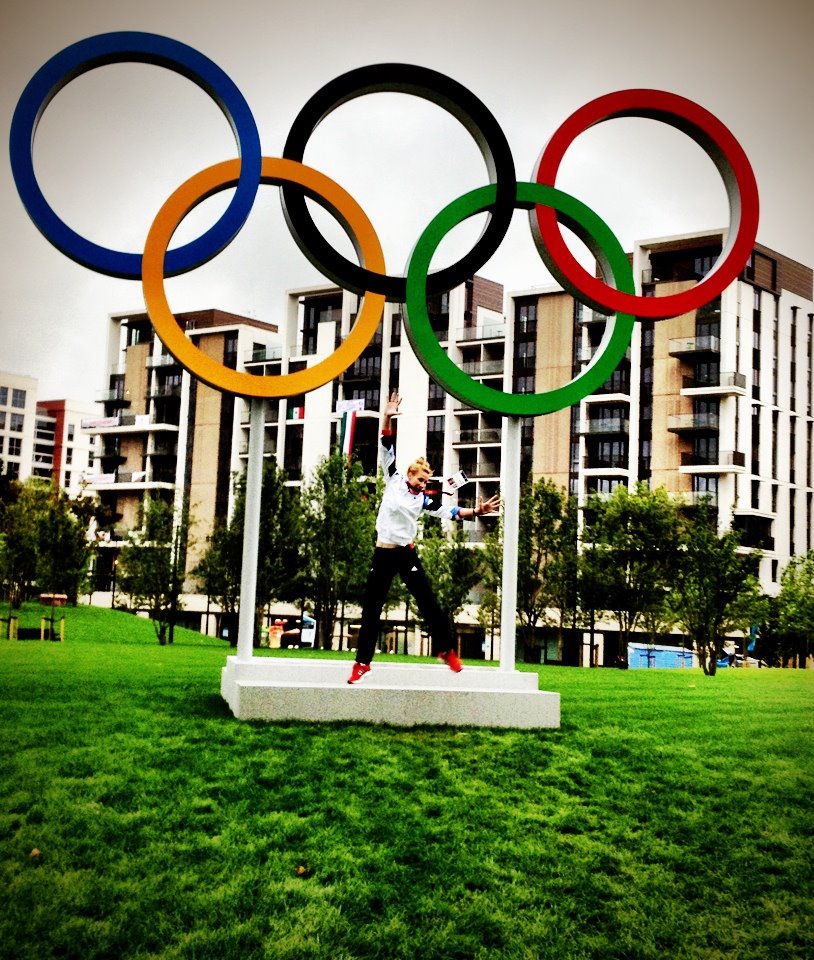 For the last week I have been preparing for the Olympics with Team GB Women's Football in Loughborough. It feels similar to previous England camps with the exception of a few new faces from Scotland and Northern Ireland, heaps of brand new Adidas kits and let's not forget to mention staying in the same hotel as the Team GB Men's Football. I was eating dinner and I casually looked up to see my hero, Ryan Giggs sitting directly across from us.  I kept pinching myself to make sure all of this was actually happening. I'm going to have a lot of bruises. It was surreal. Surreal seems to be a word I have used a lot recently.
"Kitting out" is something I will never forget! The first day I arrived at the preparation camp I met up with the rest of the Team GB Women's Football squad and I was escorted through a specialty Adidas shop with a personal shopper who assisted me with sizing and selecting my Team GB clothes and equipment for the tournament for about ninety minutes. Pinch. I'm not sure I have ever felt so special. Everyone was so friendly and helpful, the smiles were endless. Pinch. The best part of the whole day had to be the #takethestage photo booth that Adidas set up in the match kit room. They had a bucket full of props and we were allowed to take as many pictures as we liked. They told us to tweet as much as we wanted about the kitting out process. My teammates and I were taking photos of absolutely everything. I still don't think I have gone through all of them yet! Interviews and press photos immediately followed the process. So fun. Pinch. I feel absolutely honoured to have been selected to be a part of such a historic event! Pinch.
Yesterday, we drove south to London. The Olympic Village was our next destination. I have NEVER experienced ANYTHING like the Olympic Village before at any major tournament. The place was just crawling with security, there probably isn't a more secure place on the planet at the moment. This means social media too! Athletes are not allowed to post any videos taken during the games, or in Olympic training grounds, venues or staging areas. Such a bummer! However, we are allowed to tweet and it is certainly encouraged but we have to be careful where we take photos.
The first thing athlete, coach and staff member have to do is get accredited to get into the village. We were taken to a staging area where we were given all of our paperwork and then asked to queue to have the information input into databases and finally a physical accreditation was laminated and hung on alanyard. After that process we were loaded onto a red double-deckerbus. These buses are used to shuttle everyone all around the village, I love seeing them all around the village. It's so very British. Anyway, this bus took us to the main dining hall, which is massive! It is absolutely enormous, it can seat thousands upon thousands of people at once – I'm talking about multiple airlinehangers big… HUGE! There are food stands from all over the world in order to cater to all pallets. Anything we could probably think of is in this dining hall and the best thing of all…it's open twenty-four, seven!
Lunch went over very well but it was straight back to work for us. We were lead to our apartment blocks where we promptly had a meeting with the staff members of Team GB housing and Dame Kelly Holmes. She gave such an motivational speech about her experience as a member of Team GB and what it took to win her medals. I feel she helped put a lot of things into perspective for us. Pinch. Immediately after Kelly's speech myself and seven others were escorted once again to a press conference. That was a new and good experience for me, I was definitely a bit nervous but with the help of our press liaison it all went very smoothly. I learned a lot but most importantly, "pay attention to the question!" Fortunately it didn't happen to us, but so often people assume they know what is going to be asked and end up completely forgetting to answer the question that was actually asked. How embarrassing!
Follow Karen's adventure on the Welborn Social Media Blog and on Twitter!
@klbardsley