Sign up now!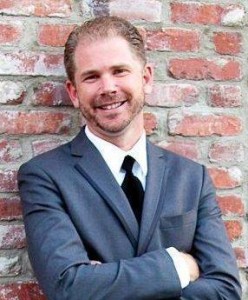 Sign up now and receive consulting from Zeb Welborn!
Zeb can only take on a limited number of clients for his consulting services. Take advantage of this limited offer to get the most out of your internet marketing efforts. Zeb will help you develop your internet marketing strategy, a game plan for execution, and make you accountable.  Internet marketing campaigns take time, consistency, and know-how.  A knowledgeable consultant can guide you in the right direction, save you time, and provide the greatest return on your most valuable resource - time.
Benefits of Doing Your Own Social Media
Get More Great Information
Subscribe to Our Email List
Budget Friendly
Many business owners know their social media marketing isn't cutting it, but they aren't sure how to do it and do not have enough money to hire someone to manage it for them.  We created our consulting services to help these small and medium-sized businesses.  Our consulting services are affordable and although they require your time, effort, and expertise we know we can teach you to use online tools to help your business grow.
Nobody Knows Your Business Like You
Social media marketing is most effective when handled by someone involved in every aspect of the business. Having the owner or manager run social media accounts for the business makes so much sense, but it only works if it's done right. With a consultant providing the strategy and the road map for your efforts you can be confident that you're spending your time wisely and maximizing your marketing efforts.
Save Energy
Navigating internet marketing on your own and figuring out what works best for your business takes energy -- a lot of energy. As a business owner you probably don't have any time to waste. We share our detailed knowledge of online marketing with you so you can avoid all the mistakes we made and show you what works and what doesn't.
Find out how we can help you! Call Zeb (909) 973-9089 (email: Zeb@WelbornMedia.com) or fill out the form below.

[contact-form-7 id="1453" title="Consulting"]