Someone once asked Elon Musk how he learned to build rockets. He answered, "I read books."
As an entrepreneur I try to learn as much as possible. Many of you have asked about books I'd recommend reading and so I thought I'd give you a list of all the Top 10 non-fiction books I read in 2017.
They're ranked in the order in which I found them to be most valuable to where I am currently at in my life and business.
Below, I'm including a link to the books in Amazon and a brief description from their Amazon page.
They were all valuable and had great insights, so don't read too much into my rankings…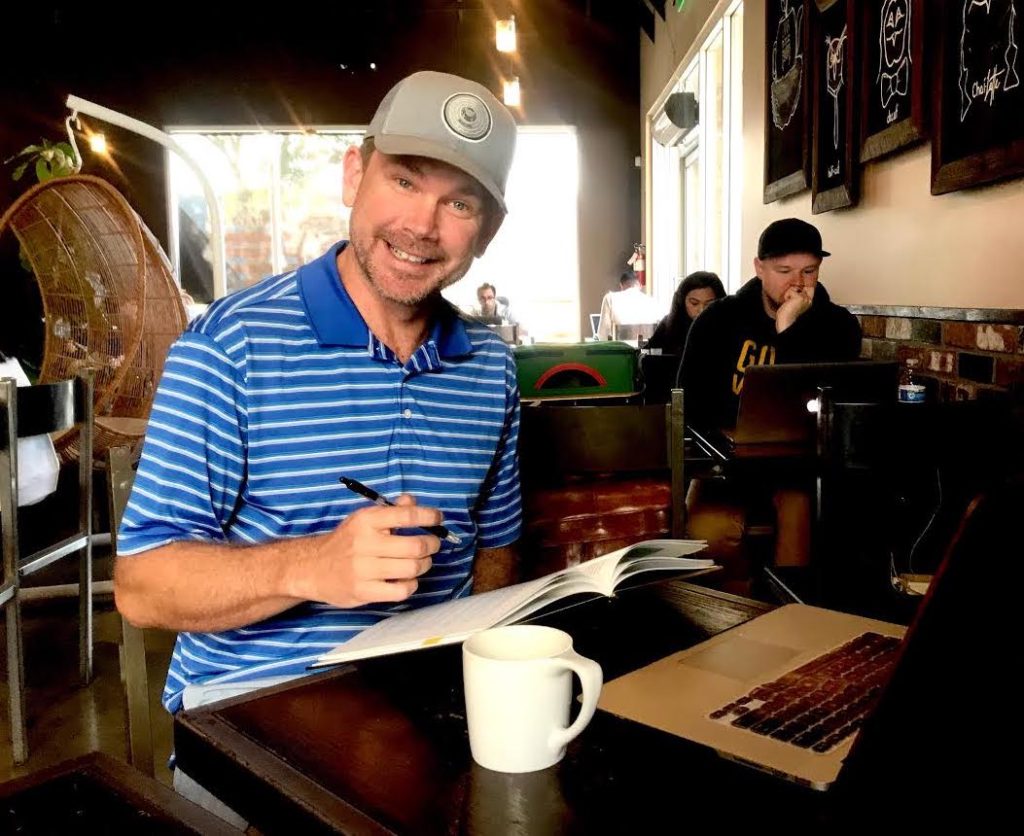 As J.K. Rowling once said, "Books are like mirrors: if a fool looks in, you cannot expect a genius to look out."
The Like Switch: An ex-FBI Agent's Guide to Influencing, Attracting and Winning People Over by Jack Schafer and Marvin Karlins
From a former FBI Special Agent specializing in behavior analysis and recruiting spies comes a handbook filled with his proven strategies on how to instantly read people and influence how they perceive you, so you can easily turn on the like switch.
Extreme Ownership: How US Navy Seals Lead and Win by Jacko Willink and Leif Babin
Combat, the most intense and dynamic environment imaginable, teaches the toughest leadership lessons, with absolutely everything at stake. Jocko Willink and Leif Babin learned this reality first-hand on the most violent and dangerous battlefield in Iraq. As leaders of SEAL Team Three's Task Unit Bruiser, their mission was one many thought impossible: help U.S. forces secure Ramadi, a violent, insurgent-held city deemed "all but lost." In gripping, firsthand accounts of heroism, tragic loss, and hard-won victories, they learned that leadership―at every level―is the most important factor in whether a team succeeds or fails.
Smarter, Faster, Better: The Transformative Power of Real Productivity by Charles Duhigg
At the core of Smarter Faster Better are eight key productivity concepts—from motivation and goal setting to focus and decision making—that explain why some people and companies get so much done. Drawing on the latest findings in neuroscience, psychology, and behavioral economics—as well as the experiences of CEOs, educational reformers, four-star generals, FBI agents, airplane pilots, and Broadway songwriters—this painstakingly researched book explains that the most productive people, companies, and organizations don't merely act differently.
The 10x Rule: The Only Difference Between Success and Failure by Grant Cardone
While most people operate with only three degrees of action-no action, retreat, or normal action-if you're after big goals, you don't want to settle for the ordinary. To reach the next level, you must understand the coveted 4th degree of action. This 4th degree, also know as the 10 X Rule, is that level of action that guarantees companies and individuals realize their goals and dreams.
Influence: The Psychology of Persuasion by Robert Cialdini
Influence, the classic book on persuasion, explains the psychology of why people say "yes"—and how to apply these understandings. Dr. Robert Cialdini is the seminal expert in the rapidly expanding field of influence and persuasion. His thirty-five years of rigorous, evidence-based research along with a three-year program of study on what moves people to change behavior has resulted in this highly acclaimed book.
The Power of Habit: Why We Do What We Do in Life and Business by Charles Duhigg
In The Power of Habit, award-winning business reporter Charles Duhigg takes us to the thrilling edge of scientific discoveries that explain why habits exist and how they can be changed. Distilling vast amounts of information into engrossing narratives that take us from the boardrooms of Procter & Gamble to the sidelines of the NFL to the front lines of the civil rights movement, Duhigg presents a whole new understanding of human nature and its potential. At its core, The Power of Habit contains an exhilarating argument: The key to exercising regularly, losing weight, being more productive, and achieving success is understanding how habits work. As Duhigg shows, by harnessing this new science, we can transform our businesses, our communities, and our lives.
Creativity Inc: Overcoming the Unseen Forces that Stand in the Way of True Inspiration by Ed Catmull and Amy Wallace
Creativity, Inc. is a manual for anyone who strives for originality and the first-ever, all-access trip into the nerve center of Pixar Animation—into the meetings, postmortems, and "Braintrust" sessions where some of the most successful films in history are made. It is, at heart, a book about creativity—but it is also, as Pixar co-founder and president Ed Catmull writes, "an expression of the ideas that I believe make the best in us possible."
TED Talks: The Official TED Guide to Public Speaking by Chris Anderson
Since taking over TED in 2001, Chris Anderson has shown how carefully crafted talks can be the key to unlocking empathy, spreading knowledge, and promoting a shared dream. Done right, a talk can electrify a room and transform an audience's worldview; it can be more powerful than anything in written form.
The 1-Page Marketing Plan: Get New Customers, Make More Money, And Stand Out From The Crowd by Allan Dib
To build a successful business, you need to stop doing random acts of marketing and start following a reliable plan for rapid business growth. Traditionally, creating a marketing plan has been a difficult and time-consuming process, which is why it often doesn't get done.
The 5 Second Rule: Transform your Life, Work, and Confidence with Everyday Courage by Mel Robbins
Throughout your life, you've had parents, coaches, teachers, friends and mentors who have pushed you to be better than your excuses and bigger than your fears.  What if the secret to having the confidence and courage to enrich your life and work is simply knowing how to push yourself?
Get More Great Information
Subscribe to Our Email List
Latest posts by Zeb Welborn
(see all)