Zeb Welborn and Welborn Media are looking forward to another great year speaking on social media, digital marketing and online marketing workshops in 2017.
Want to learn how to write blogs, create successful email marketing campaigns, use Facebook, Twitter, LinkedIn, Instagram and other social media channels to grow your business? Want to learn a comprehensive strategy to get your business on Google? Want to learn how to manage your reputation online so your customers will choose you over your competitors?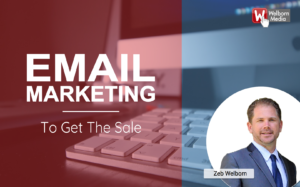 Sign up for our workshops in 2017 and take your business to the next level.
San Bernardino County Workforce Development Board:
Workshops are free to attendees. 
Email Marketing to Get the Sale on March 30 at High Desert Americas Job Center – 17310 Bear Valley Rd., Suite 109, Victorville, CA 92395.

Create a Winning Internet Marketing Game Plan for Your Business on April 13 at the City of San Bernardino Economic Dvlp. Agency- Board Room, 3rd Floor – 201 N. "E" St., San Bernardino, CA 92401

Get Immediate Business Results with Google Pay-Per-Click Campaigns on May 25 at Ontario Chamber of Commerce – 3200 Inland Empire Blvd., Suite 130 , Ontario, CA 91764

The Right Way to Market Your Business on Facebook on June 22 at the High Desert Americas Job Center – 17310 Bear Valley Rd., Suite 109, Victorville, CA 92395

Inland Empire Small Business Development Center:
Workshops are free to attend: Sign up here
Internet Marketing Strategies on May 17 from 9:00 am-12:00 pm at the Carnegie Cultural Center, 123 D Street, Upland 91786
Internet Marketing Strategies on June 1 from 9:00 am-12:00 pm at the Temecula Valley Entrepreneurs Exchange, 43200 Business Park Drive, Temecula 92590
Internet Marketing Strategies on July 18 from 9:00 am-12:00 pm at the Riverside County Business Center, 3403 10th Street (first floor), Riverside 92501
Internet Marketing Strategies on August 9 from 9:00 am-12:00 pm at the Ontario Chamber of Commerce, 3200 Inland Empire Blvd., Suite 130 , Ontario, CA 91764
Completed 2017 Workshops:
Best Strategies for Business Blogging Success on February 16 at Ontario Chamber of Commerce – 3200 Inland Empire Blvd., Suite 130 , Ontario, CA 91764