You're Invited to the Chino Rotary Club
Annual Dinner & Auction!
The Chino Rotary Club will be hosting our Annual Dinner & Auction on Thursday, February 4 from 6:00 pm to 9:00 pm at Los Serranos Country Club in Chino Hills.
Tickets are $35. Call Zeb to get your ticket, 909-973-9089
---
We Need Auction Items
Do you have an awesome item or a giftable experience that would be great for an auction? Need some extra exposure for your business? Want to support local programs and services?
Contact me!
Help us raise money for needed programs and services that directly impact the Chino Valley Community.
Call Zeb to donate auction item(s), 909-973-9089
---
Raffle Tickets
Win a $500 Visa Gift Card!
Raffle tickets cost $2 each or buy a booklet for $20.
Get your tickets from Zeb, 909-973-9089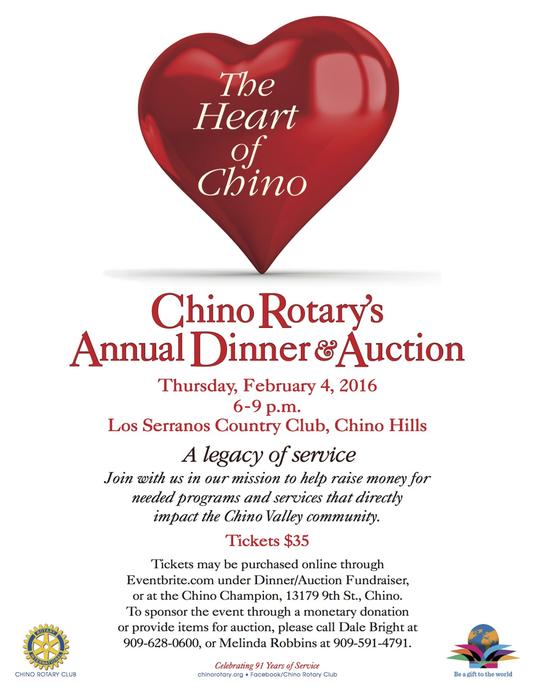 Get More Great Information
Subscribe to Our Email List

Lacey and her brother Zeb Welborn founded Welborn Media. She has designed and launched websites, several projects, marketing materials, a podcast, a book and more. Her passions include her family, her friends, creating things and helping businesses grow.

Latest posts by Lacey Welborn (see all)