Speaker Bio - Zeb Welborn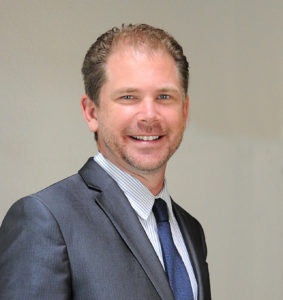 Zeb Welborn is the President and Owner of Welborn Social Media and 19th Hole Media. Welborn Media helps passionate organizations reach more customers using digital marketing and social marketing strategies. 19th Hole Media grows golf by using digital marketing and social strategies to increase rounds and revenue for golf courses.
Zeb is the President of the Chino Rotary Club, current Board Member and Past-Chairman of the Board for the Chino Valley Chamber of Commerce, organizer of the Southern California Charity Golf Classic, author of The Social Golf Course, host of the Defining Success Podcast, owner of The Tutoring Solution and originator of the Share Your Passion Scholarship.
Welborn Social Media was the 2013 Chino Business of the Year. In 2015, The Defining Success Podcast was named by Inc.com as one of the Top 100 Podcasts That Will Make You Smarter, Better and Wiser.
In 2015, Zeb Welborn was named one of the Top 10 Game Changers by Southland Golf Magazine and one of the Top 10 Most Innovative People in Golf Marketing by Golf Inc. Magazine.
Zeb is a sought after speaker on social media, social strategy, internet marketing, business and success. He has spoken at the 2017 Rotary International Peace Conference, the Small Business Summit, the Crittenden Golf Conference, the Golf Inc. Summit, the San Bernardino County Workforce Development Board, the Inland Empire Small Business Development Center and numerous other organizations.
Zeb speaks at the 2017 Rotary International Peace Conference.
Workshops
Best Strategies for Business Blogging Success
Email Marketing to Get the Sale
Create a Winning Internet Marketing Game Plan for Your Business
Get Immediate Business Results with Google Pay-per-Click Campaigns
The Right Way to Market Your Business on Facebook
Social Media Marketing for Dummies
How to Use Analytics in Social Media
Effective Use of Social Media: A Hands On Approach
How to Use LinkedIn for Businesses
Internet Marketing Strategies
Marketing with Facebook
How to Turn Your Business into a Social Business
Marketing with LinkedIn
Marketing with Twitter
The Impact of Uses and Social Media on Peace Building
Welborn Social Media workshops routinely receive high remarks from attendees.
Testimonials
"Zeb consistently scores high marks on our seminar evaluations. He does not try to sell his services to attendees during the workshops; instead, he focuses on transferring his knowledge and experience. Zeb also routinely stays after workshops to answer individual questions. Of the various workshops that the SBDC offers, those that Zeb is presenting average over 26 attendees (the highest average for the SBDC's outside presenters)."
- Robert Usher, Inland Empire Small Business Development Center
"Zeb Welborn has served as a speaker on various social media topics. He is very knowledgeable and an excellent speaker, and provided a valuable program. He has also served as event MC, moderator of candidate forum and served as president of the board. He is incredibly dedicated and hard-working, giving freely of his time and expertise."
- Jason Zara, Executive Director, Chino Valley Chamber of Commerce
Upcoming Workshops
I'm currently contracted by the City of West Covina and the San Bernardino County Workforce Development Board to prepare the below workshops. Click here for more details and information - http://welbornmedia.com/zeb-welborns-live-speaking-engagements-in-2018/
Workshop #1:
Social Media Wins: Developing a Social Strategy
The Do's and Don'ts of Social Media
Action Item: Implement Social Posting with Strategies Learned
Workshop #2:
Building and Leveraging Your Audience on Social Media
Tactics to Help Identify & Grow Your Audience Using Social Media
Action Item: Getting Engagement, Recommendations and Using User-Generated Content to Market Your Business
Workshop #3:
Creating a Unique Voice on Social Media
Social Media Tactics to Develop Your Voice
Action Item: Implement Tactics to Highlight Your Voice
Workshop #4:
Social Media Tactics to Help Grow Your Following
Advanced Social Media Tactics to Grow Your Social Media Accounts
Action Item: Implementation of Social Tactics
Workshop #5:
Analyzing Success on Social Media
Use Analytic Results to Do Social Media Better
Action Item: Use Your Analytical Results to Make Adjustments to Your Social Strategy
Workshop #6:
Social Marketing Strategy Q&A
Action Item: Leave Feedback on Workshop
Book Zeb Welborn as a Speaker
Click Here to email Zeb with information about your next event, or call Zeb at (909) 973-9089.