WMU's Ultimate Facebook for Business Online Course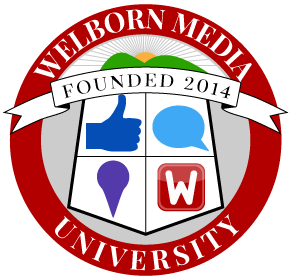 We're very close to finishing our first Welborn Media University class called The Ultimate Facebook for Business Online Course.
We have been working on this for roughly four years, and it's almost ready. We will release it sometime before the end of 2014.
The Ultimate Facebook for Business Online Course shares absolutely everything we've learned from managing dozens of Facebook accounts for all types of businesses.
It will be a 30-day online course featuring:
Step-by-step videos that show exactly how we set up, grow, and build Facebook business pages
Assignments at the end of each lesson to motivate participants to take action
An online community to collaborate and work with (Private Facebook Group)
Podcast episodes discussing Facebook and social media
Images, videos, and text sharing all kinds of information
Facebook is always changing and even though the course will last 30 days everyone who enrolls will have lifetime access to the content which we will update as things change so people are always up-to-date.
Before we release it, we need your help. We need to make sure we have covered everything. That is where you come in. Please take a few minutes to answer this super-short survey . . .
[wpgform id='1521']
We hate SPAM and promise to keep your email address safe.